Research to unlock answers. Strategies to succeed.
CJ&N is a media market research company serving news and information content providers.
Constantly connected and continuously searching for the latest and greatest content – that's today's news and information consumer. Suddenly the game has changed and the competition goes far beyond the guys across the street.  CJ&N can help you stand out in today's crowded and fast-paced environment.
Recent Posts . . .
CJ&N helps news and content providers succeed in a constantly connected world.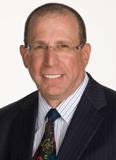 Steve Schwaid
Vice President Digital Strategies
Steve Schwaid
In today's digital environment, content creators must stay focused. How do you get out in front of trends instead of chase last year's idea?
Show more…
David Tressel
Senior Marketing Consultant
David Tressel
Sometimes you just need a shot of creativity in your marketing efforts. That's where Dave comes in.
Show more…
Dave Voelker
Senior Research Analyst
Dave Voelker, PhD.
What do you get when you take a statistics whiz and expose him to the media industry?
Show more…
Build your audience, maximize your resources, and capitalize on digital opportunities. On every screen.